CLIENT : Clear Channel
Web design/dev – SEO/SXO – Analytics
---
Clear Channel, régie publicitaire, est l'un des leaders belges spécialisé dans les campagnes Out-Of-Home (affichages publicitaire). Les objectifs fixés avec le client, dans le cadre de la refonte de leur site web, étaient les suivants :
Mieux promouvoir leurs services sur le web et mettre en avant la créativité du groupe
Augmenter leur visibilité sur les moteurs de recherche
Effectuer un suivi du positionnement/benchmarking du site web et analyser les conversions
A cette fin, notre équipe a réalisé différentes actions de développement web, reporting et search engine marketing (SEM).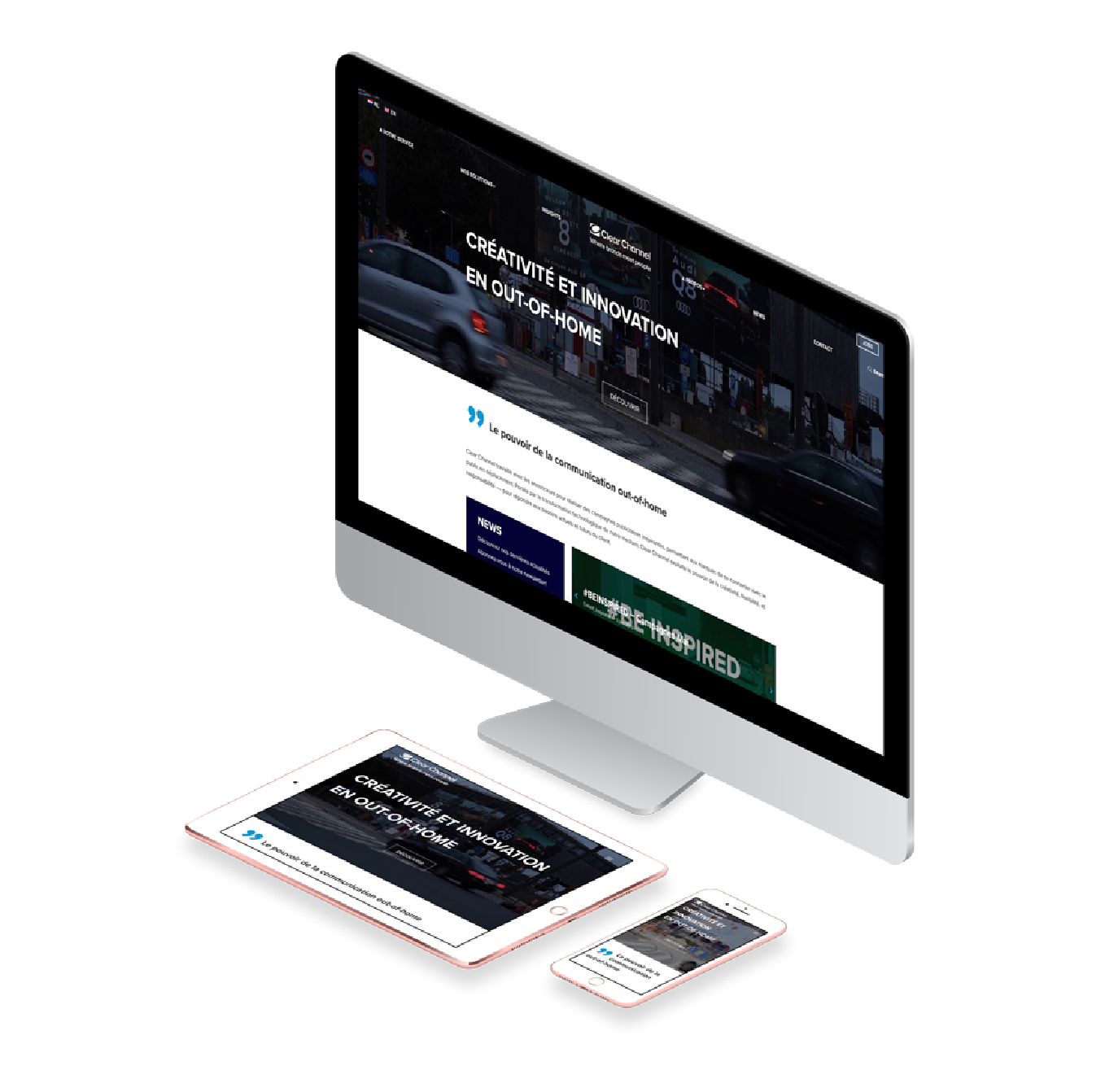 Tout au long du procédé de création, nous collaborons avec le client afin de créer un site web performant et fonctionnel correspondant au mieux au souhait du client. A cette fin, nous partageons différents types de documents avec le client lors des différentes étapes :
Définir le look and feel du futur site web (création d'un moodboard)
Définir la structure des pages du futur site web (création d'un wireframe)
Définir le design des pages (création d'un mockup)
Développer le site web sur base du mockup validé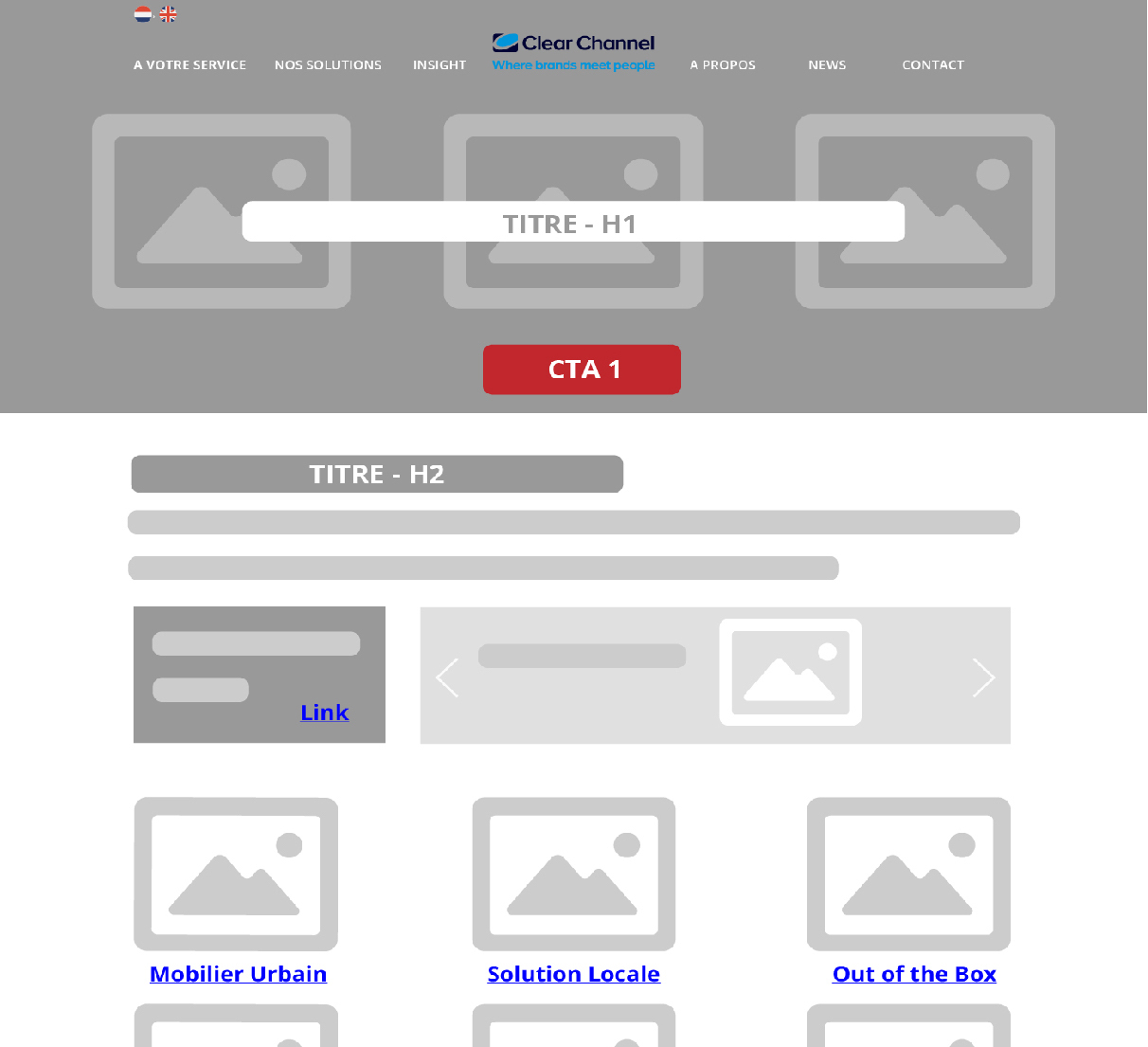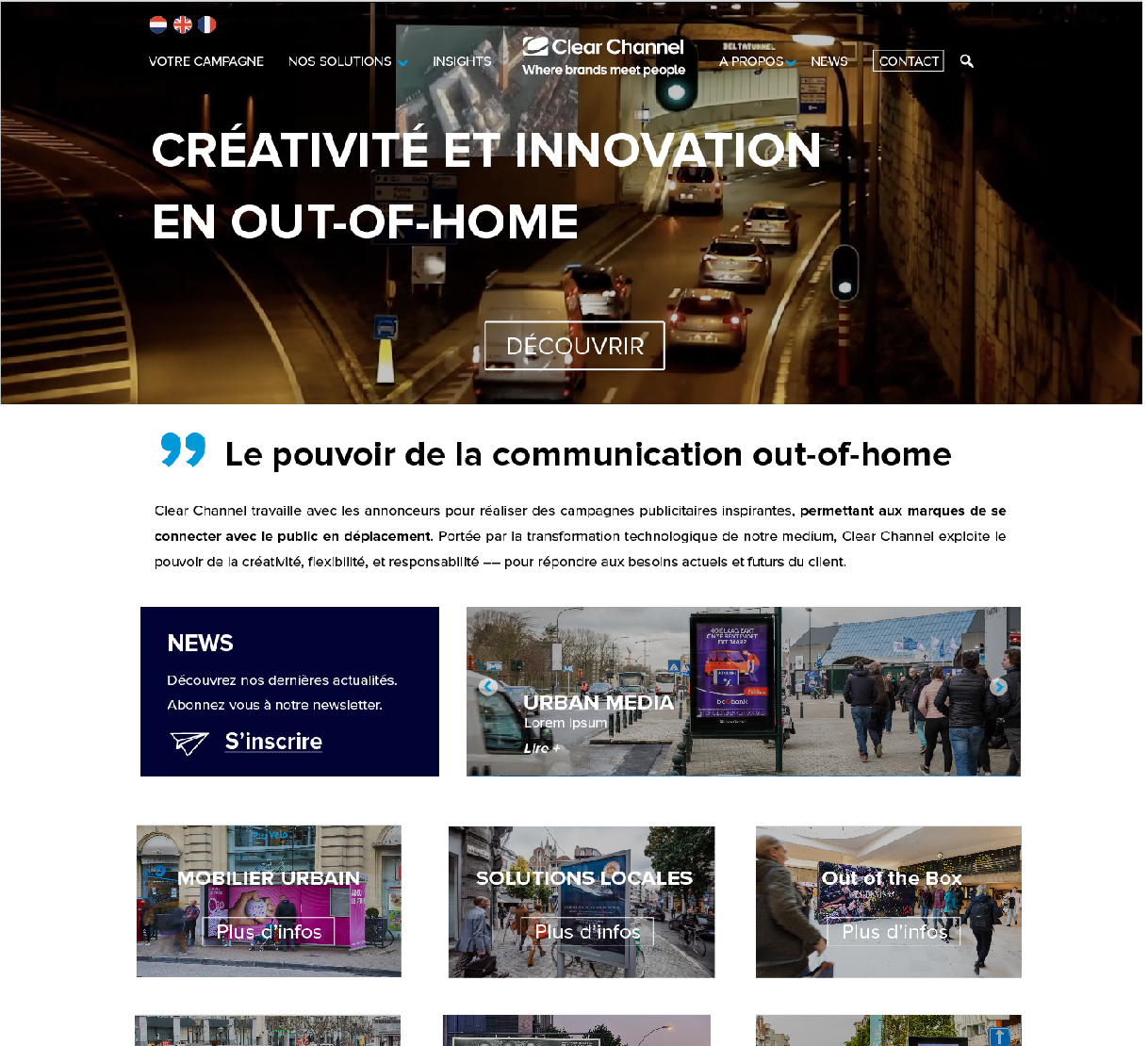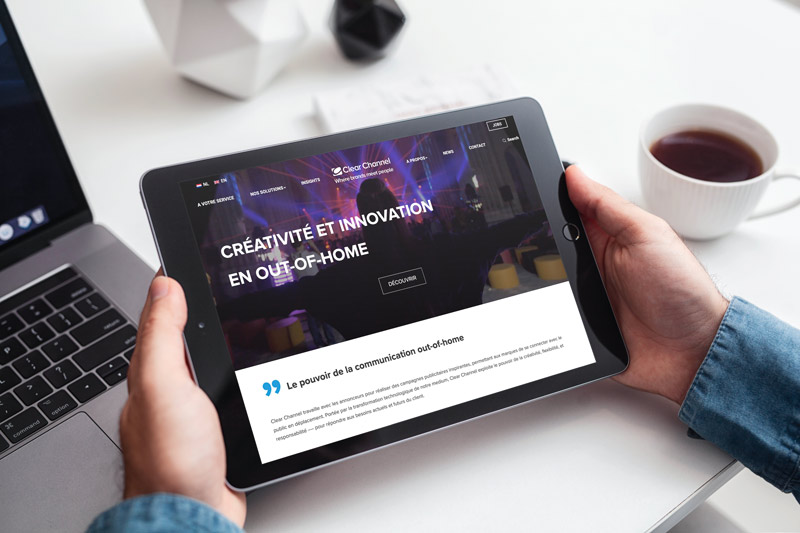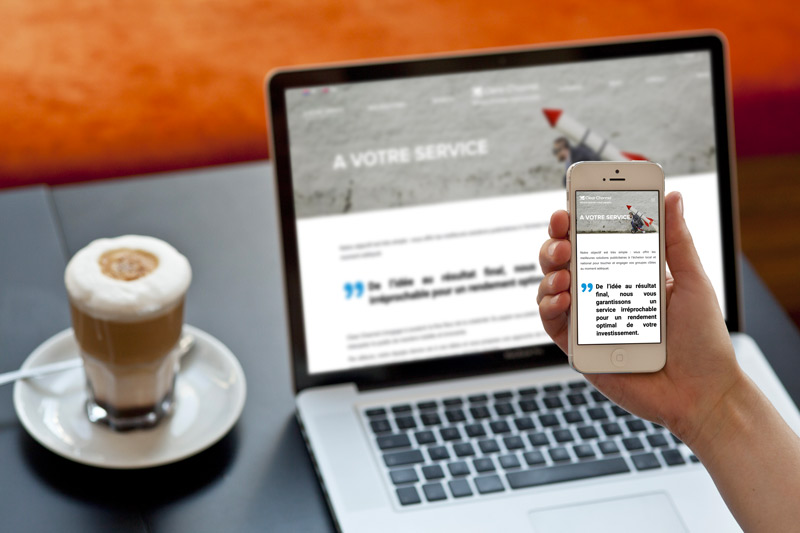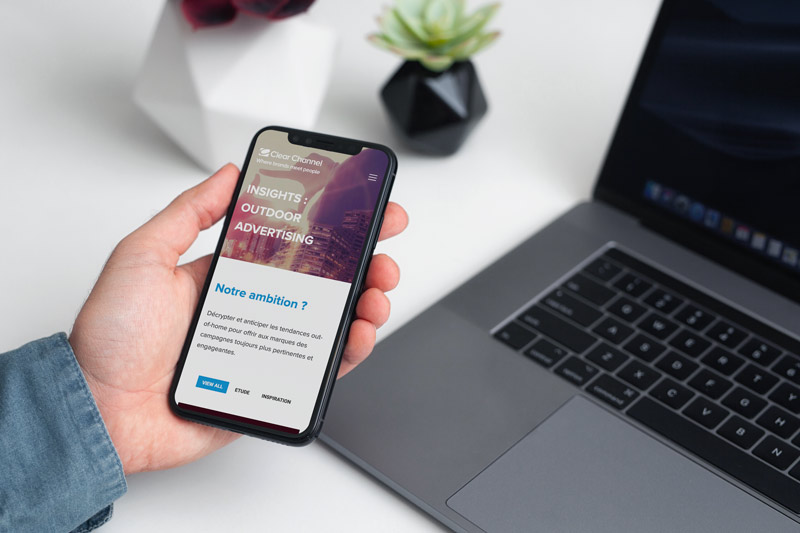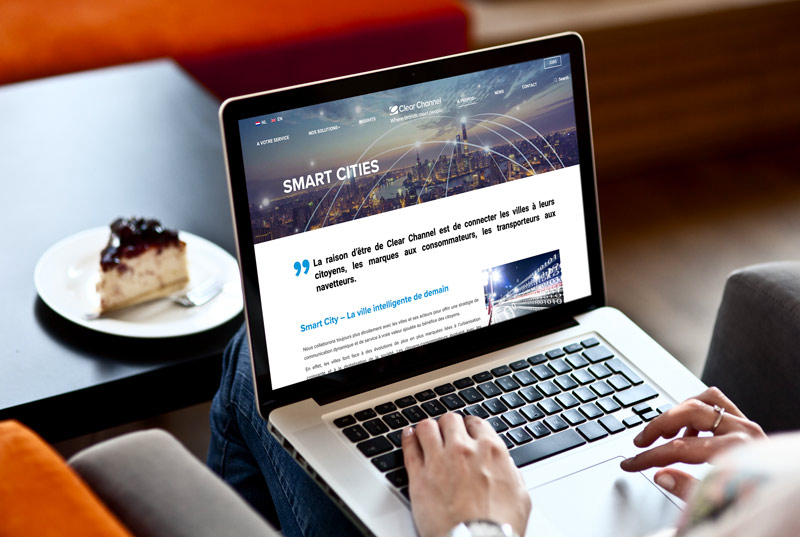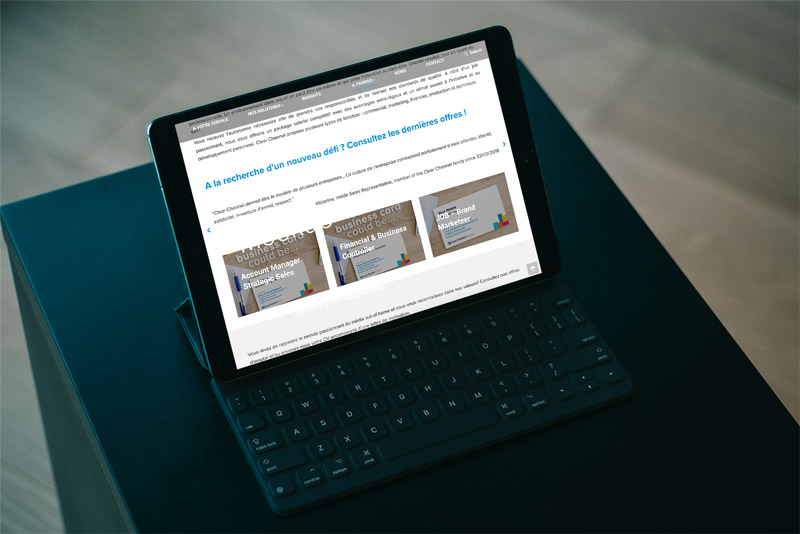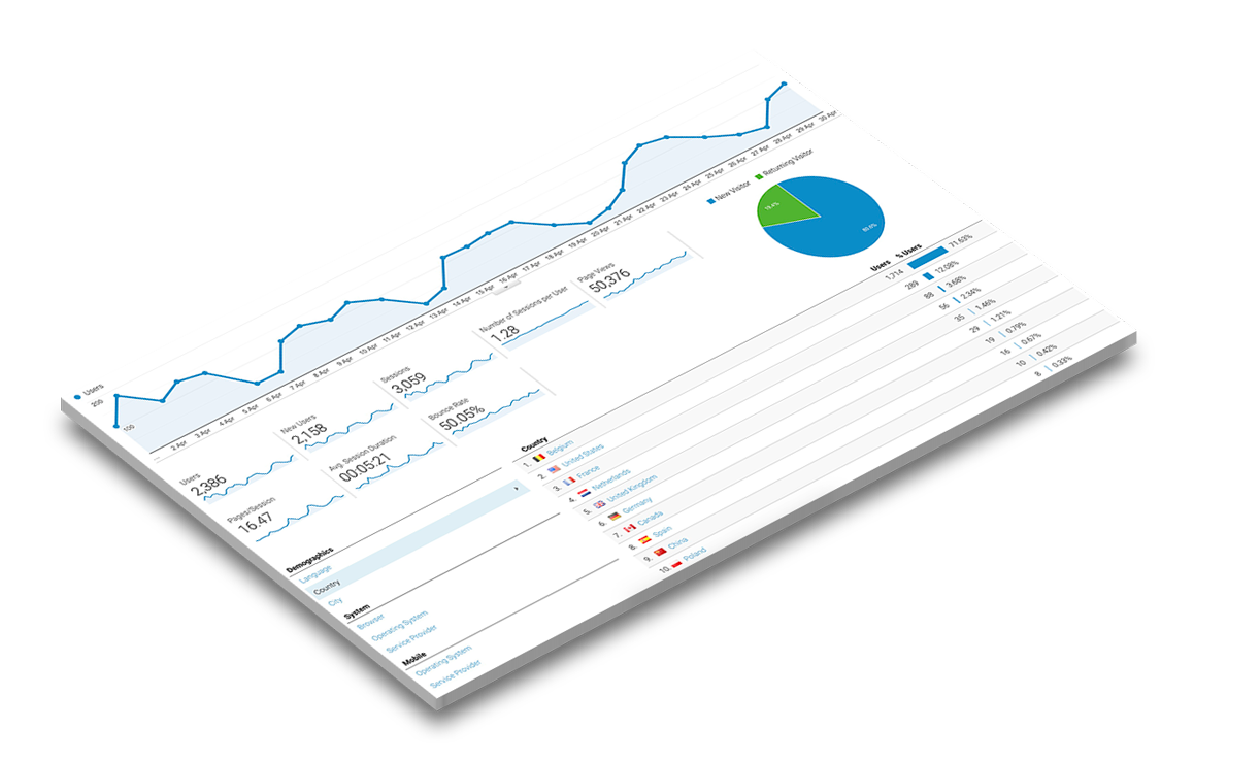 Analytics dashboard
Lors de développement du site web, nous avons pris soins d'insérer des codes de tracking afin de pouvoir effectuer un suivi statistiques du trafic du site web et mesurer les conversions.
En plus de cela il a été décidé qu'un reporting régulier serait réalisé afin de permettre au client de mieux comprendre le ROI de ses campagnes et actions sur le web. A cette fin notre équipe a mis à disposition du client un tableau de bord consultable en ligne reprenant les performances du site web.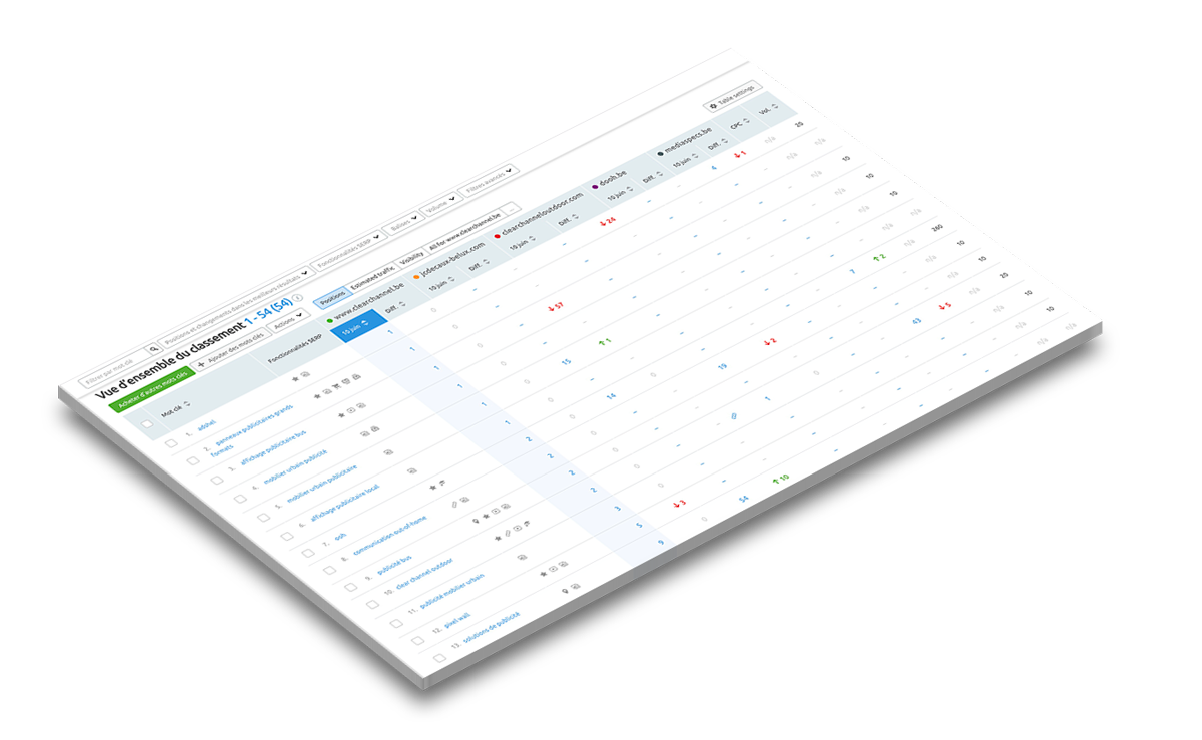 SEO – Position tracking – Benchmarking
En accord avec le client, nous avons développé une stratégie et un plan de référencement qui serait pris en compte lors du développement du nouveau site web se voulant SEO friendly afin d'augmenter la visibilité du client sur les moteurs de recherche.
Suite à la mise en ligne, un suivi de positionnement du site web (et de certains site web concurrents) sur des mots clés sélectionnés dans le plan a été effectué sur base régulière. Les objectifs de positionnement ont été à 90% respectés (exemple : digital out of home) et le suivi continu.
NOTRE
PORTFOLIO CLIENTS
---
Découvrez nos derniers projets