CLIENT : Clear Channel
Web design/dev – SEO/SXO – Analytics
---
Clear Channel, advertising network, is one of the Belgian leader specialised in Out-Of-Home advertising (advertising displays). During our intervention, several goals were decided with the client for redesign of their website :
Better promote their services on the web and showcase the media group creativity
Increased their visibility on search engines
Proceed to a website position tracking/benchmarking on several keywords and analyse their conversion rate
For this purpose, our team carried out different actions of web development, reporting and search engine marketing (SEM).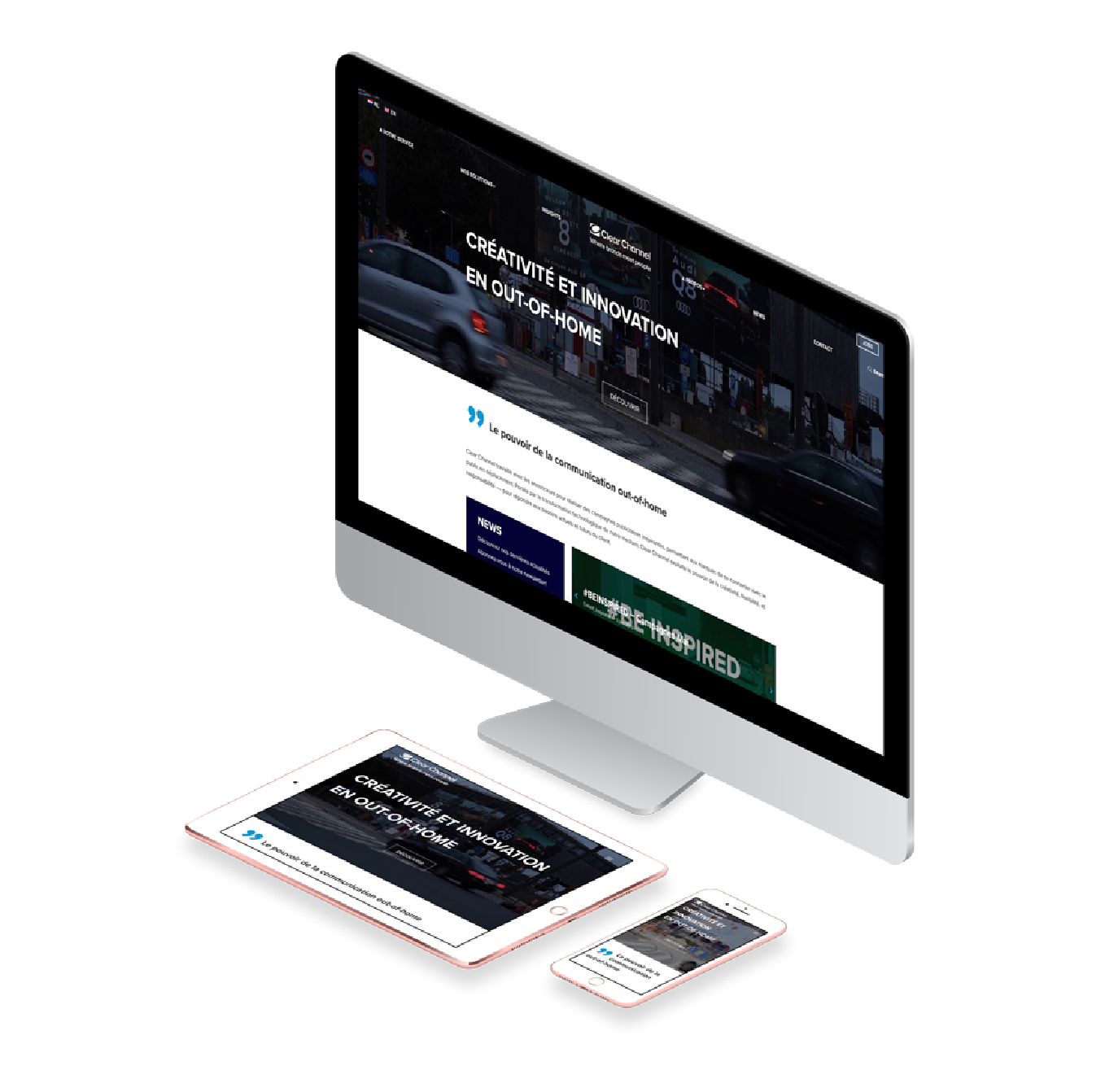 During the entire process, we collaborate with the client in order to create a high-performing and functional website corresponding as much as possible to the client request. To this end, we are sharing several types of documents with the client during each step of the project in order to :
Define the future website look and feel (moodboard design)
Define the website future page structure (wireframe design)
Define the website pages final design (mockup design)
Develop the website according to a validated mockup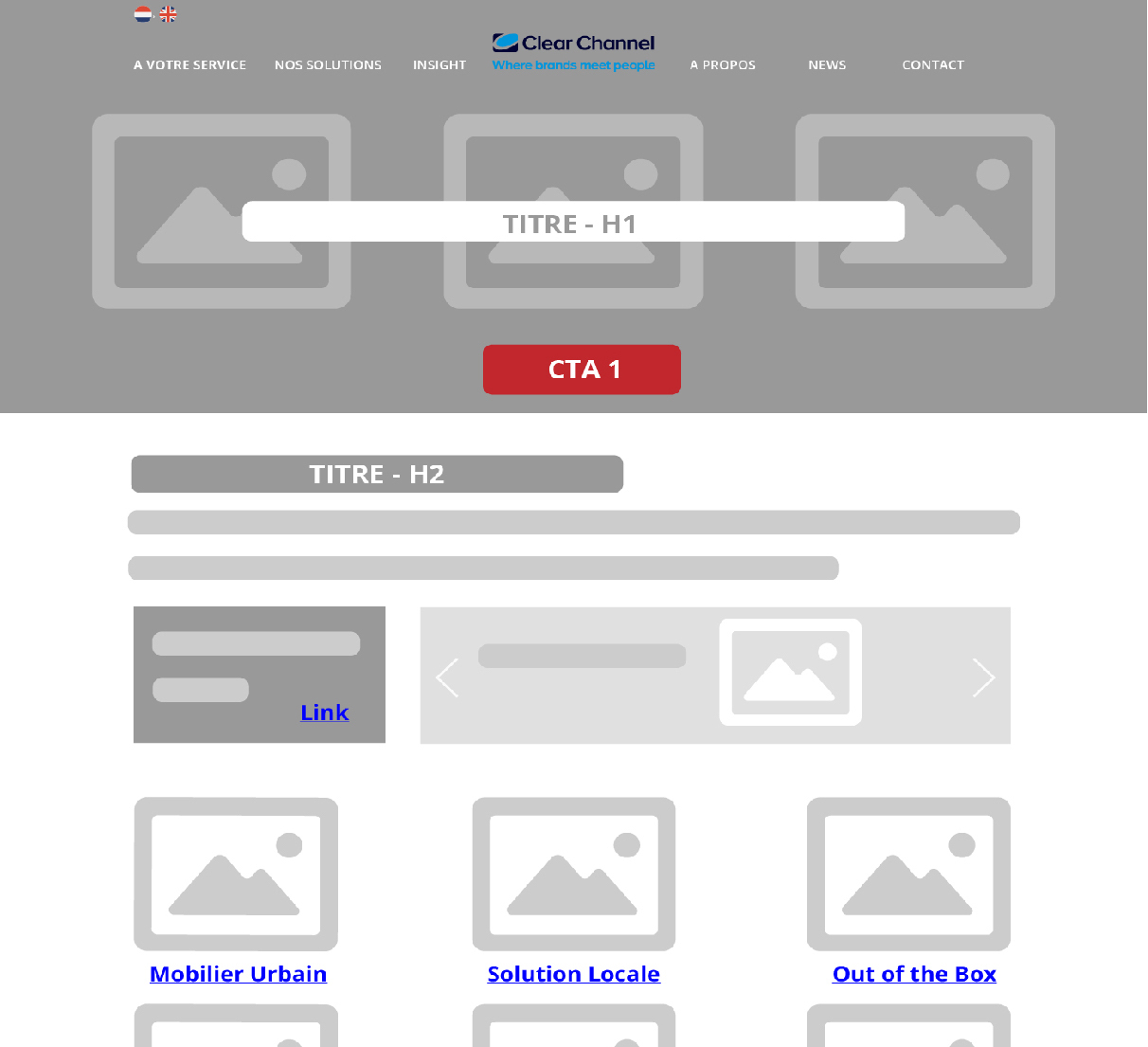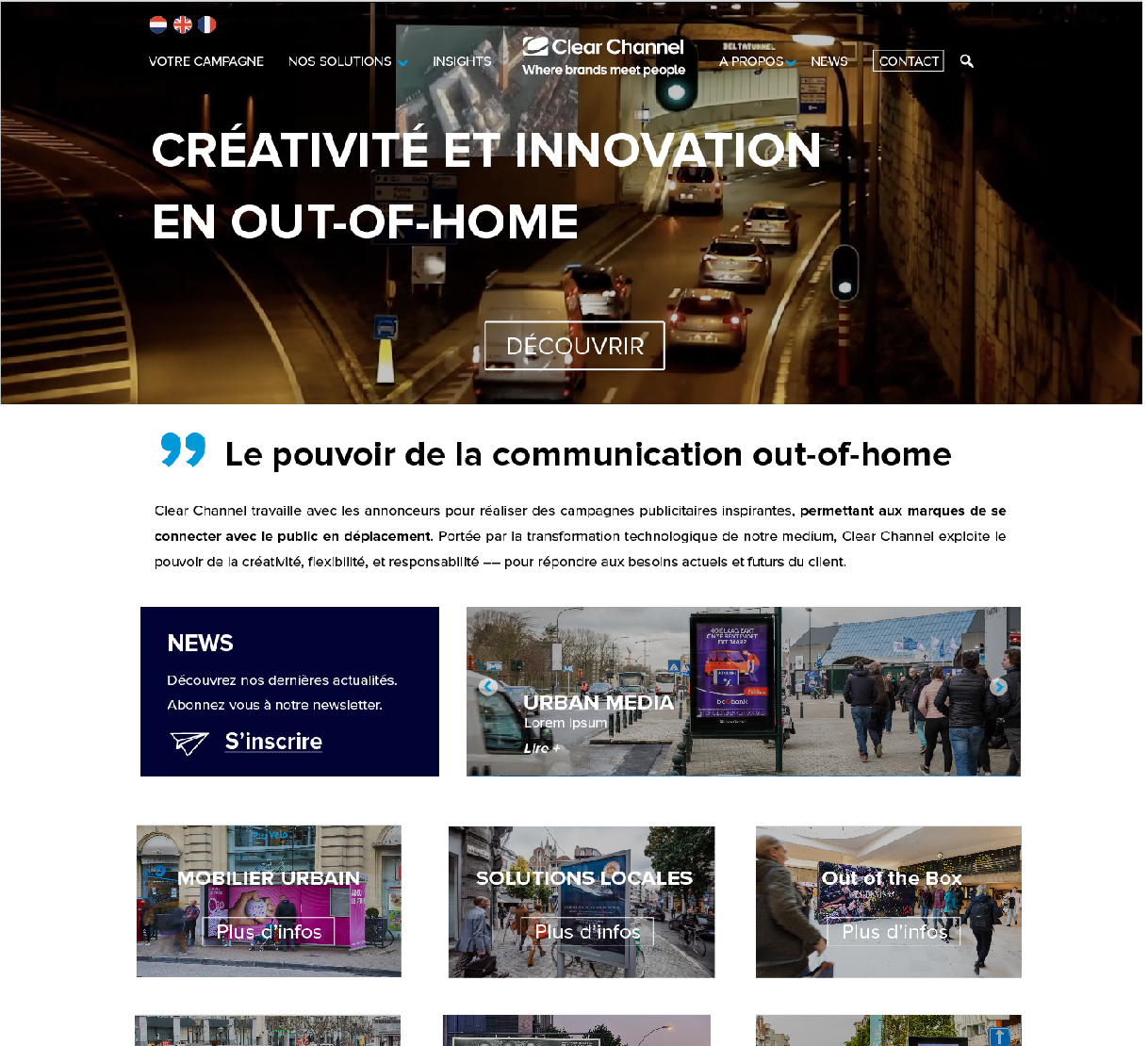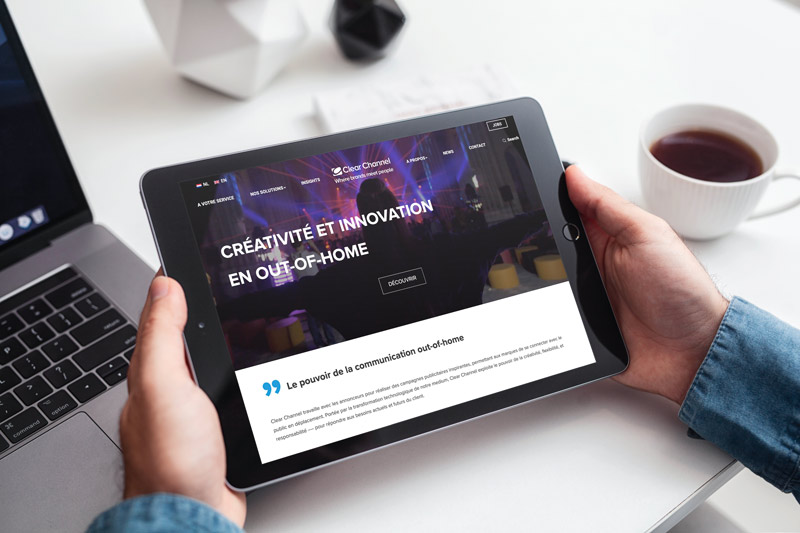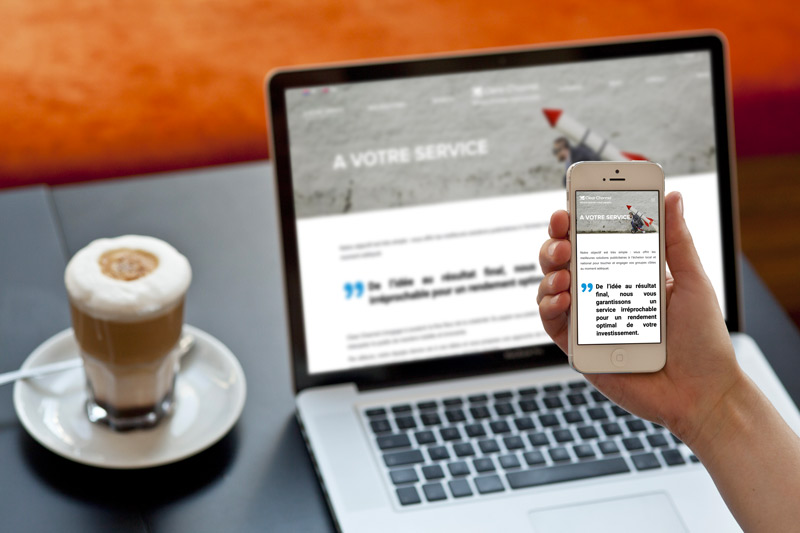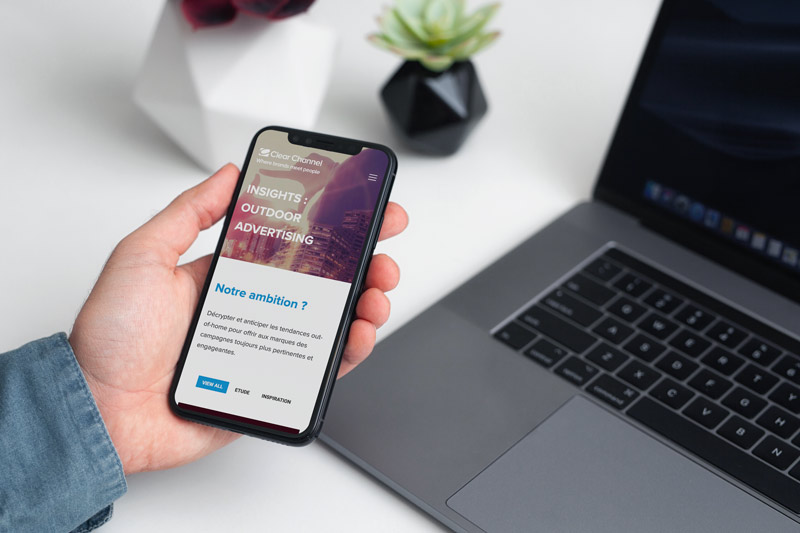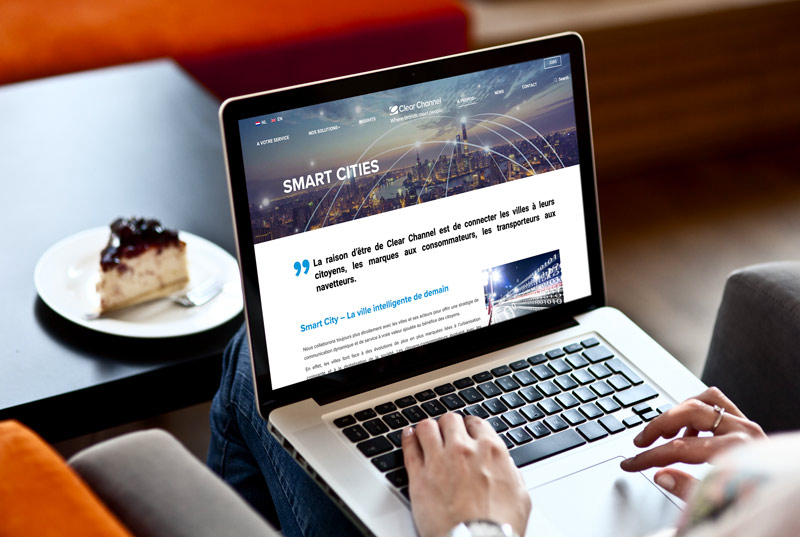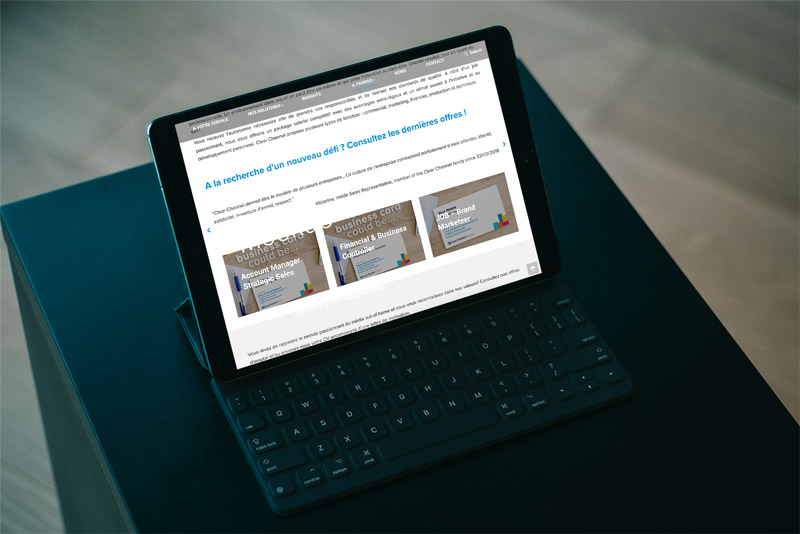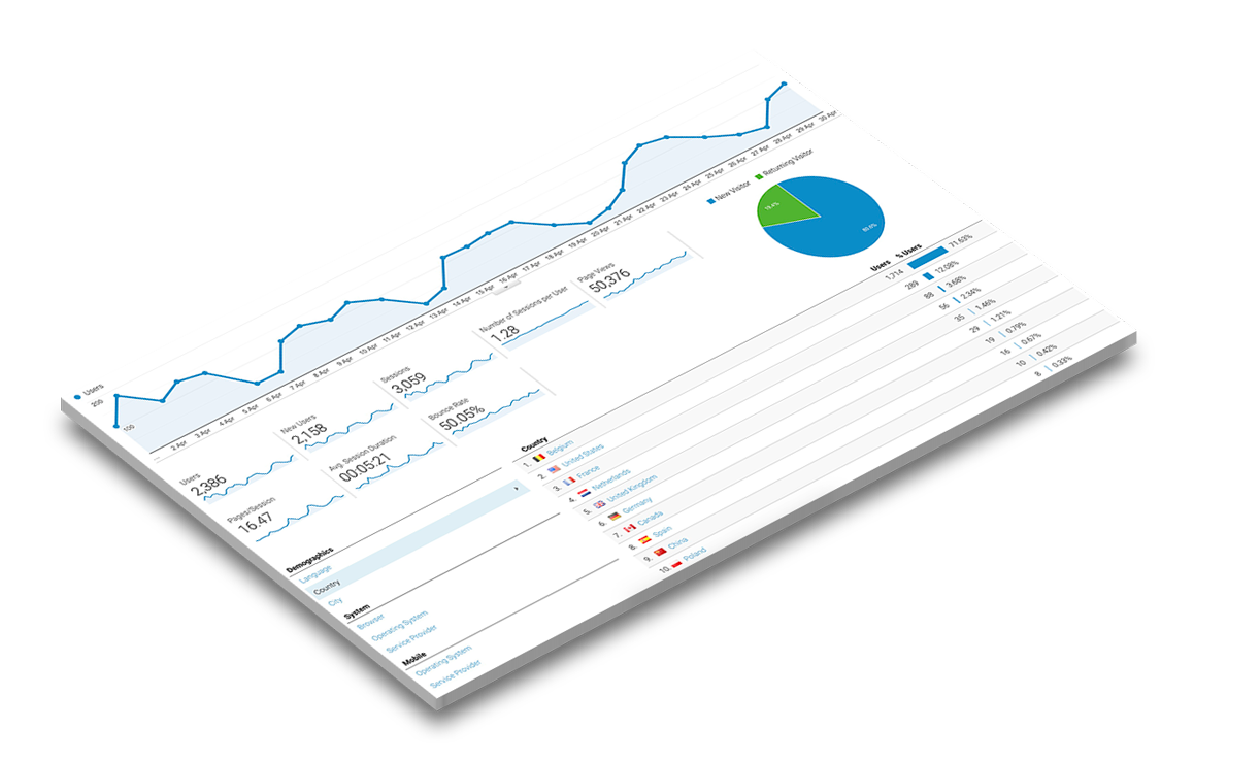 Analytics dashboard
During the website development, we took care to insert various tracking codes in order to complete a statistical monitoring (dashboarding) of the website and measure the conversion rate.
In addition, we agreed that a regular monitoring would be reported to the client in order to facilitate his understanding of web marketing actions and campaigns ROI. For this purpose, our team configured a dashboard with all website statistics and results available online in just a few clicks.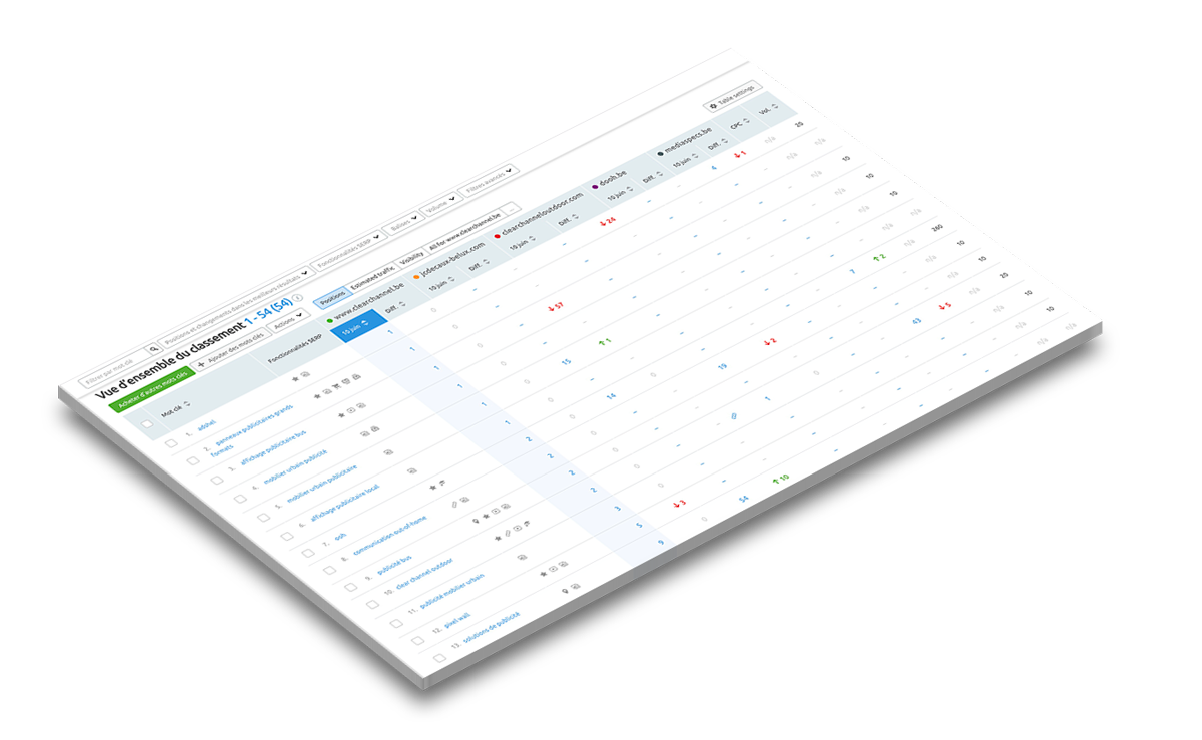 SEO – Position tracking – Benchmarking
With the client support and feedback, we have developed a strategy and a web indexing plan that would be implemented during the new SEO friendly website development (with our support and guidance) in order to increase the website visibility on search engines.
After the website online release, a regular website position tracking (and competitors benchmarking) was realised on several keywords selected from our search engine indexing plan (SEO sitemap). The keywords positioning goals were mostly respected (example : digital out of home) and the tracking continue to take place on regular basis.
OUR
CLIENTS PORTFOLIO
---
Discover our last projects